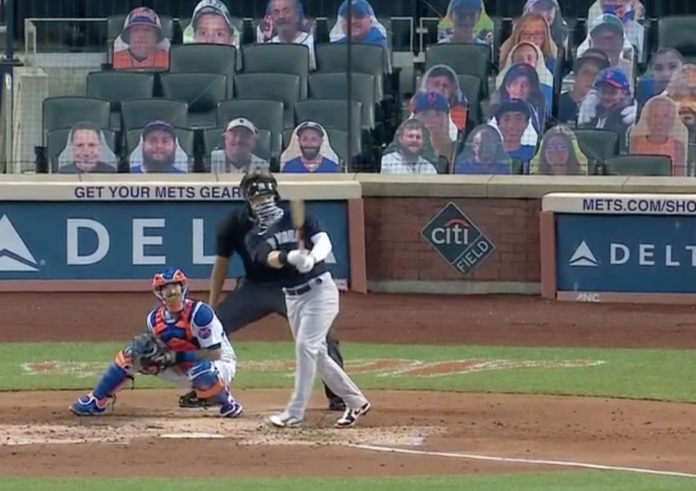 Return to Normalcy?
Well, the Yankees & Mets played a scrimmage at Citifield. Clint Frazier launched an upper-deck HR Mike Tauchman had 3 hits. Gleyber Torres and Miguel Andujar added 2 hits each. Mike King started and went four innings, allowing one run on three hits and three K's, as the Yankees beat the Mets 9-3.
Sounds very normal.
But there's an old saying – a picture says a thousand words, and when you look at the picture attached to this column, it speaks volumes. Clint Frazier goes deep… while wearing a face-mask. The "fans" behind home plate are actually .. cardboard cutouts.
It's baseball 2020. It's a new-normal. Three-cheers for the game on the field that we love so much (cue the piped-in applause).