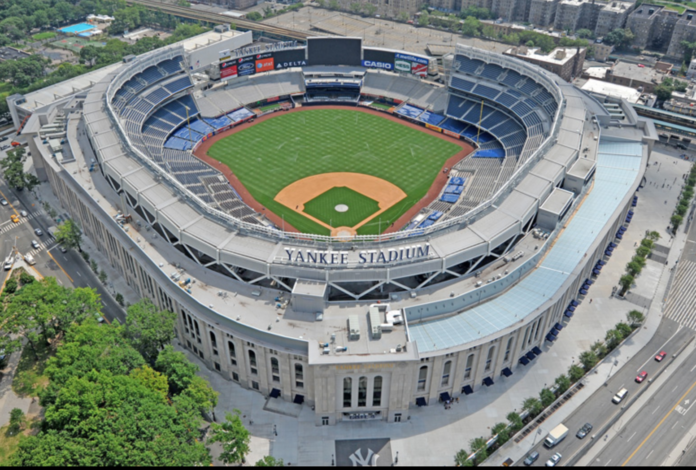 "Summer Spring Training". It sounds like a Yogi-ism.
Well, when "Spring" Training starts on July 1st, a seemingly confusing description makes – perfect sense.
Baseball is back. MLB announced in a statement by Commissioner Rob Manfred that the MLBPA  was provided a schedule to play 60 regular season games.
Here are some Highlights :
Training Camp will start on July 1
Regular season will start on July 23/24
Regular season will end Sept. 27
Players & coaches will undergo COVID-19 testing upon arrival at training camp and every-other-day during training camp, regular season and post-season.
60 game Regular season
40 games vs division opponents
20 games vs. other leagues same division (Yankees for example play TB, Boston, Balt. and Toronto 10x each = 40 games & NL East a total of 20 games)
Most MLB teams will hold Training camps in their home ballparks
Teams will be allowed to invite 60 players, with only those players eligible to play during the 2020 season. Each teams 60 man list must be submitted by Sunday July 28 . Lots of strategy here. Rosters will be 30 players on opening day. After 2 weeks they will be reduced to 28 and after 4 weeks, 26 players (a 27th on days of doubleheaders only).
Trade deadline will be August 31
Post-season will be same as format used since 2012. Five playoff teams from each league (3 division winners + 2 wild card teams) Winner of the one-game wild card plays top division winner in best of 5 series. LCS and WS will both be best of 7 series. However, there have been discussions to possibly expand the number of teams that make the playoffs. This would have to be collectively bargained and agreed upon.
The DH Rule will be used by BOTH leagues in 2020
During extra-inning games in regular season, each half inning will start with a man on 2nd Base. The player who made last out of the previous inning will be the base runner (or a pinch runner for that player)
A new rule change will also go into effect .. 3 Batter minimum for relief pitchers
The games will be played in empty stadiums. The season will have challenges in many  ways and there will be an asterisk-type, unique,  feel to the 2020 season but
CELEBRATE BECAUSE BASEBALL IS BACK (just NO high-fives, NO hugs, NO fist-bumps)
So let's end with a real Yogi-ism ..
"Love is the most important thing in the world, but baseball is pretty good too."