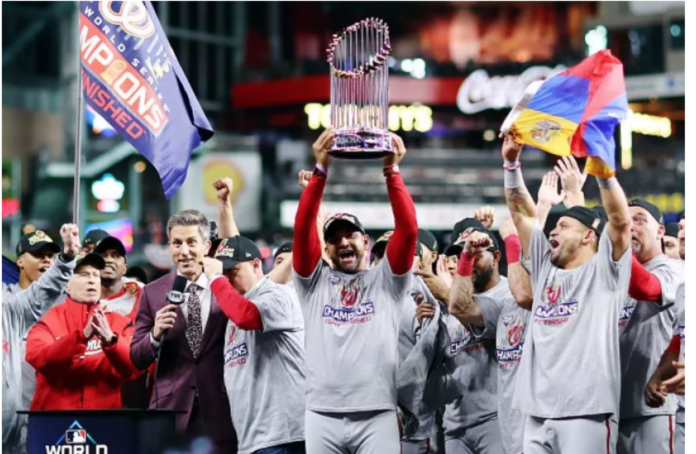 Our Nation's Capital , Washington D.C. won it's first baseball championship as the Washington Nationals won the 2019 World Series.
Manager Dave Martinez of the National hoists the Commissioner's Trophy after defeating the H. Astros 6-2 in Game 7 at Minute Maid Park on Oct. 30, 2019 in Houston Texas.
The Nationals came into existence back in 1969 as the expansion M. Expos before moving to Washington in 2005.
It was the 1st best of 7 postseason series in any major N.A. sport in which the visiting team won all 7 games.
Stephen Strasburg won MVP honors.