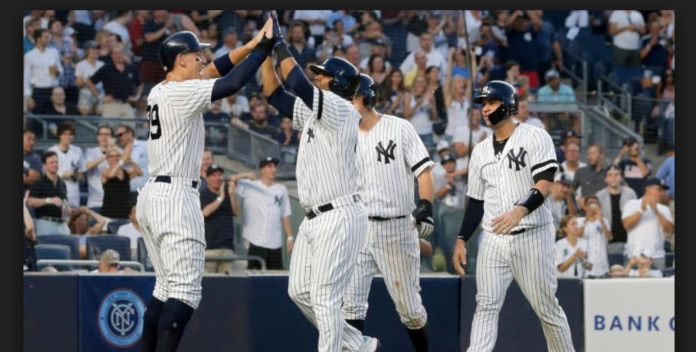 The temperature in the Bronx hit triple-digits, and the Yankee bats were just as hot as the Bombers went 7-3 on their 10 game home-stand. NY took all 3 series vs. Toronto, Tampa Bay and Colorado, and extended their home field dominance by going 14-0-1 in their last 15 home series.
The Yankees season record has improved to 64-34 and expanded their lead over 2nd place TB to 9 games and 11 games over 3rd place Boston.
However, it's not all sunshine, as the last game of the home- stand was a loss in which James Paxton allowed 7 Runs , 4 ER, 5 H, in just 3 1/3 Innings. After the game Aaron Boone said of Paxton – " I think overall he's throwing the ball really well. And I view him as a guy we are going to lean on heavily down the stretch, and hopefully into October".
Here's the question .. is Paxton the October-Ace the Yankees will need to pursue WS #28 , or will the Yanks pull off a trade for a top starter before the deadline? July 31st is rapidly approaching.
Right now the forecast continues to be hazy hot & homers, as the Yankee bats are beating the heat, and their opposition, but come October, the winds will shift and in the fall, as always, .. Pitching Wins Championships.