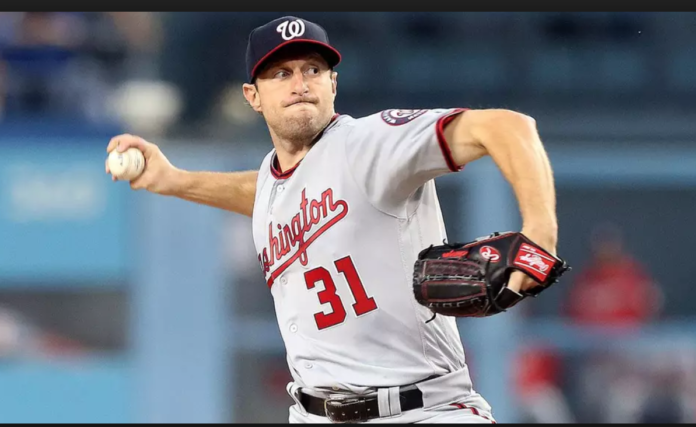 In my previous column "THEN and NOW" I took a look at the plus & minuses of the Yankees trade of minor leaguer Juan Then for Edwin Encarnacion. I warned about 3 major concerns but all things considered I was in favor of the deal.
My biggest concern was that the Yankees did not address their most pressing need…. Starting Pitching !!
The Yanks missed out on FA Dallas Keuchel by less than $2M and now are in a position that if they want to add starting pitching, it must come via a trade.
Here are the most notable Starters this season that have been rumored to be possibly available :
MAX SCHERZER (Washington) 5-5 , 2.81 ERA, 136 K
MADISON BUMGARNER (S.F.) 3-6 , 3.87 ERA, 90 K
MARCUS STROMAN (Toronto) 4-8 , 3.18 ERA, 68 K
AARON SANCHEZ (Toronto) 3-8 , 5.04 ERA, 65 K
MIKE MINOR (Texas) 6-4 , 2.63 ERA, 99 K
In my opinion there are only 2 names on this list that would fit the "Top-of-the-Rotation need the Yankees have. Scherzer & Bumgarner. Bumgarner has the unequaled post-season track record, 3X WS Champ, WS MVP but that goes back to 2014 and he has not pitched at that level since April 2017 when a dirt bike accident left him with a partial tear in his pitching shoulder. The hope here is that if traded to a contending team, pitching on the big stage again will re-energize him (like Verlander in 2017). Even though it feels as though he's been around so long, he's only 29 years old and in the walk-year of his contract.The other name is obviously Max Scherzer. He's 34 years old, pitching at the top-of his-game, and is under team control for the rest of this year ,and two more years after that. MadBum is a rental and would cost far less than Max who is leading the N.L. with 136 K's !!  Scherzer is the more dominant of the 2 pitchers at this moment. YES Network said the price-tag for Max would be very high & therefore unlikely. Probably so, but that would be the jaw-dropping type move the Yanks need.
Here's the bottom line .. Brian Cashman has managed to pull off jaw-dropping deals for a number of Home Run hitters through the years, including this surprising deal for Edwin Encarnacion, but he has NEVER pulled-off a trade-deadline deal for an Ace-pitcher. If the Yankees don't want to make this the first decade that they miss getting to the WS, it's my belief that it's absolutely imperative for Cashman to trade for a top-of-the-rotation starter before July 31st .. regardless of how many bats they add.