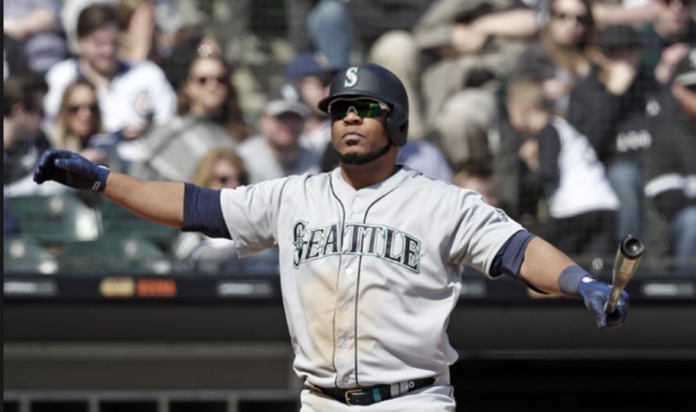 The Yankees acquired Juan Then, 6'1″ 155 lb RHP born in the Dominican Republic, from the Mariners, for Nick Rumbelow back in 2017 (NYY also received JP Sears in that trade). Now Brian Cashman trades Juan Then (presently 19 years old) back to the Mariners for .. Edwin Encarnacion , with the M's picking up approximately half of his $15M '19 Salary & '20 Buyout.
Here are some Encarnacion stats I find relevant :
401 Career Home Runs ( 3rd among active players)
322 Homers since 2010 ( Most in MLB )
More importantly ….
18 Homers at the new Yankee Stadium (2nd most by a visitor)
21 HRs in 2019 leads the A.L.
.619 Slugging% vs the Red Sox since 2016 (2nd highest)
.661 Slugging% vs Astros since 2015 (2nd highest)
.357 BA with 2 outs & RISP this year.
Some are critical of this deal. I am not. Add in the fact that this deal blocked TB and/or the Astros from trading for him.
BUT .. I do have 3 concerns. One is the impact this deal will have on fielding/defense. EE will probably be the DH most days which means Stanton when he comes back won't be the DH but will be playing LF. It also means you will rarely see Urshela at 3B ( a big concern for me) , and LeMahieu, will play a "Ben Zobrist" role instead of 2B every day. My point is, lets hope that EE doesn't mean a lot more team E's, because if not handled properly, they will weaken their defense at three positions (LF, 3B, 2B).
My 2nd concern is that Encarnacion and Judge and Stanton and Sanchez and Voit and Torres for that matter, could turn every game into a Home Run Derby challenge, where they are trying to out-do each other, to hit the most Homers and the longest Homers, instead of being situational hitters who limit their strikeouts and concentrate on putting the ball in play. During spring-training a number of Yankee players verbalized their desire to break last years all-time HR record. Keep in mind the Yankees were in 1st place while their 2 biggest sluggers were on the IL, because they had a balanced offensive attack that hit for power, average and hit with RISP (Urshela & DJLM lead not only the Yankees but are at, or near the top, of the entire league w/ RISP).
My 3rd concern is even bigger, …. a concern that has gone back to before the season started. Heck, it has gone back a number of years .. STARTING PITCHING !! The Yankees biggest need is trading for a top-starter. This move for Encarnacion does not change that fact !! Check out my next column entitled .. "THEN WHAT?" … coming up next.