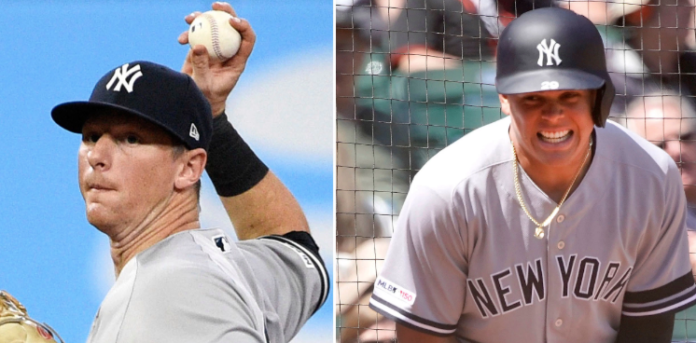 DJ Lemahieu and Gio Urshela are new to the Yankees, and they both fit the team .. like a glove.
Why? Well, let's start with their .. gloves. Lemahieu & Urshela have brought much-needed improvement to the Yankee infield defense. When Miguel Andujar and Troy Tulowitzki both went down with injuries in early April, it gave Urshela the opportunity to be the every-day 3B, where he has been a human vacuum cleaner, and it also allowed Lemahieu to settle in at 2B every day, his natural position, a position where he has won THREE GOLD GLOVES.
They have also made much needed improvement on the offensive side of the ledger. They have hit for high-average. They have hit with two-strikes. They have hit with runners in scoring position (RISP). They have also been difficult to strike-out. These are categories the advanced-metric crowd don't obsess over, but trust me, the Yankees desperately needed to improve in these categories.
Didi Gregorius will be back within the next week, and he should be welcomed back with open arms. There is no doubt about that. At the same time the Yankees should be aware that after a 6-9 start, the Yankees have the best record in baseball, and much of the credit should go to DJ playing at 2B and Gio playing 3B.