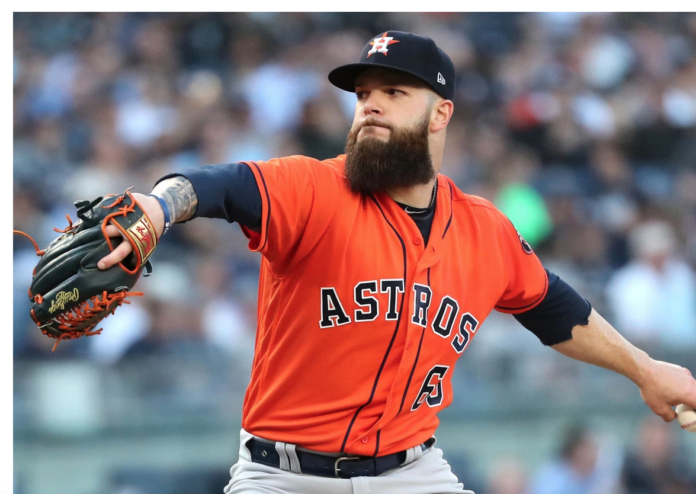 Dallas Keuchel has agreed to a one year / $13M contract with the Atlanta Braves. The Yankees were willing to give a pro-rated qualifying offer which at this point comes out to a little over $11M. But they reportedly would not budge above that number. So, for less than $2M the Yanks missed out on the former Cy-Young winner. It's no secret the Yankees are looking to bolster their starting rotation, and after the amateur draft the Yankees were considered favorites to sign Keuchel because they wouldn't have to forfeit a pick after the draft. It was "only money", and not a lot of money at that. For that reason, some are being critical of the Yankees decision not to make a better offer to the Ex-Astro free agent.
Although I would have definitely understood if the Yankees had signed Keuchel, mainly because, again, it was .. only money, I also understand why they had only limited interest.
Three reasons in my opinion.
Keuchel's stats and peripherals have declined. Both K's/9 innings and ground-ball % have gone down.
The 31 year old lefty missed all of spring training , and more than 1/3 of the regular season .. so far. Recent history has shown that players that missed spring training + have struggled when they join the season in-progress.
The Yankees have a stronger interest in dealing for a top-starter. One name that keeps coming-up is Madison Bumgarner (rental). That would not be a FA signing, but a trade & the Yankees would need to part with at least one of their young prospects/players. I'd start with Clint Frazier. Max Scherzer (two more years of club control) is another name we hear when it comes to trade rumors. He would be much more costly to trade for.
Before the season even began, I felt the Yanks did not have enough top starting pitching & had a strong feeling the Yankees would need to make a trade for at least one top starter to make a deep run in the post-season. The Yanks just passed on Keuchel. Now they have to understand that trading for a top starter is not an option … but an absolute necessity.
Two final points : a) the price might have just gone up on a trade for a top starter b) the Yankees might not have the luxury of waiting until the end of July (deadline) to make that deal.