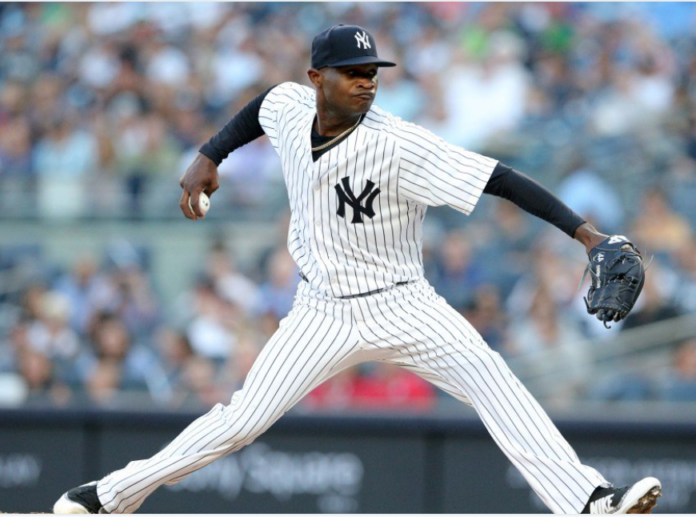 Domingo German has engineered subtle changes to his delivery and has built a finely crafted start to his season. He's trying to stay taller and maintain stability in his delivery. Everyone knows he has electric stuff. Three primary plus-pitches .. FB , Curve, and C/U . He also has a 2-Seam FB & Slider. The problem has been consistency and repeatability. Well, the consistency and control of his mechanics has been there, and along with it comes confidence.
Today (5/5/19) vs. a hard-hitting Twins lineup he threw another gem (rain shortened 4-1 Yankee win), going 6 2/3 solid innings, allowing 4 Hits, 1 ER, 7K/3BB. His ERA dropped to 2.35 on the season, to go with a 0.89 WHIP, and .158 BAA (Batting Avg. Against). His record improved to 6-1.
Those are outstanding stats !!
With both Luis Severino and James Paxton on the IL, where would the Yankees be without Domingo German? It doesn't take a … rocket scientist to figure that one out.