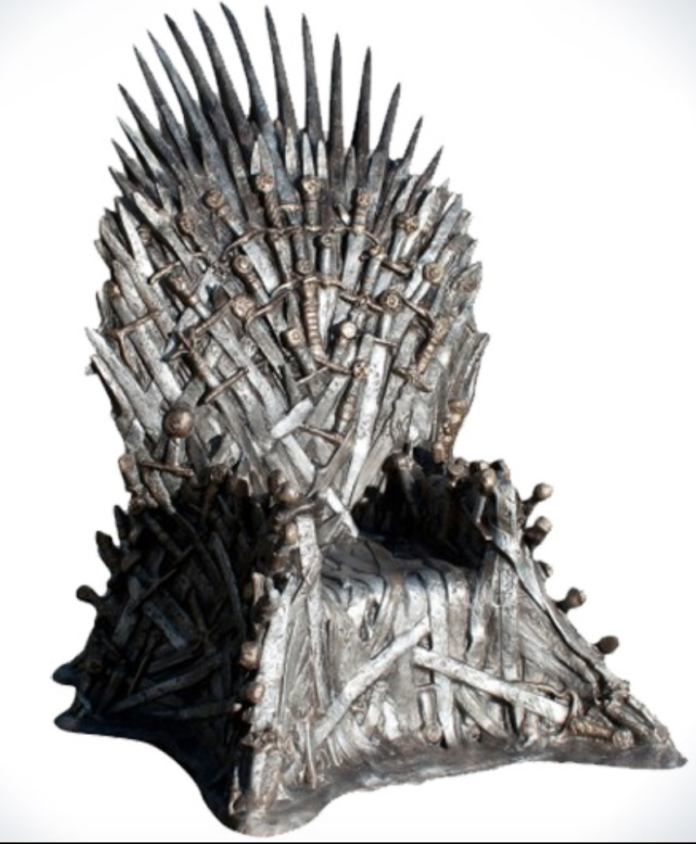 May 17th was Game of Thrones Night at Yankee Stadium. The Yanks pulled out a 4-3 victory over the Rays thanks to a 9th inning 3 run rally. Gio Urshela (of course) capped off the comeback with a walk-off Ribby hit. Urshela has been sensational. He's been a tremendous difference-maker on both sides of the ball, and the leader of the next-man-up gang, along with Frazier, Estrada, and others. Incredibly .. despite all the injuries, the win catapulted the Yankees ahead of the Rays into 1st place by 1/2 game.
The Yankees went on the road after splitting the last 2 games of the series vs. the Rays, and annihilated the Baltimore O's in a 4 game sweep at Camden Yards in which they hit 13 Home Runs !! This marked only the fifth time in the Bronx Bombers legendary history that they hit 13 HRs in a road series. Amazingly without Stanton, Judge, Didi & Andujar, the Yanks are still on a pace to hit 264 Homers this year. If that number sounds familiar it's because 264 was the MLB all time record for team HRs .. before last year when the 2018 Yankees hit 267 Homers. Like I said .. Amazing.
There is no question that the back-ups have stepped-up in a huge way, but don't overlook the regulars who have been anything but regular. Torres, Sanchez, Voit have been spectacular, and don't forget LeMahieu, who has been as valuable as any position player on the team.
The Yankees have opened a 2 game lead over the Rays in the AL East with a 32-17 record, and a 5 1/2 game lead over the 3rd place Red Sox.
You just can't say enough about this team and their resolve. Their ability to overcome adversity, to overcome injury, to come from behind in games, to come through in the clutch, time-after-time. They are hitting the long ball, but many are hitting to all-fields and HITTING FOR AVERAGE. It has been a pleasure to watch.
So all is well in the Kingdom of the Yankees. Right ?
Well, not exactly.
The ultimate goal is to win championship #28, and to do that the Yankees will go as far as their pitching takes them.
And I have concerns about the Yankee starting pitching.
Because to wear the crown in October (before winter comes), you need to pitch. Pitching wins championships. In essence , baseball is a …
GAME of THROWS.
But you say, Mike what are you worried about?? You're too negative!! Yankee starting pitching is fine and just wait until Sevy comes back.
Not so fast .. Dragon-breath.
Let's take a look at the 5 starters that went into spring training
Luis Severino .. is on the IL since March with a shoulder & lat injury before throwing a single pitch in spring training. It's just a gut feeling but I don't have confidence that Sevy can come-back .. and stay-back, this season.
James Paxton (3-2) .. is on the IL since May 4th with a left knee injury. He had a cortisone shot to reduce inflammation , but how significant is the condition? Not sure. It was downplayed initially. We were told it was due to the hard dirt / clay around the pitching rubber on the Yankee Stadium mound. Oooookay. But he revealed that he has been dealing with this all season, and he still feels some pain. The question is .. will this turn into a serious injury? Keep in mind Paxton had a long list of IL stints with the Mariners before they decided to deal the talented lefty. Was that the reason Seattle decided to trade Big Maple?
Masahiro Tanaka (3-3) .. has been mostly good but I can't get past the fact that he has a partially torn UCL in his right elbow since 2014. No matter how Tanaka pitches I always worry about that elbow.
CC Sabathia (3-1).. went on the IL with a recurring right knee issue. The 38 year old lefty, in the final season of his career, will be back soon, but for how long?
JA Happ (3-3) .. is the only starter that doesn't have a health issue, but he is 36 years old, and has been ineffective so far (5.16 ERA). Remember when I mentioned that the Yanks annihilated the O's in a 4 game sweep? Now think back to how the series started. Happ pitched game 1 and put the Yanks into a quick 6-1 hole before they made a dramatic comeback after Happ was lifted from the game. I still have confidence in Happ, and I believe he can turn it around. But he needs to start commanding his FB better & needs to turn things around quickly.
The five starters above have a combined 2019 record of 12 – 9.
That brings us to the next-man-up for the starting rotation. Domingo German. He has not only been the next-man, he has been THE-man. Without exaggeration, German has pitched like a Cy Young candidate.
Domingo German has a 2.60 ERA along with a 9-1 record !!
Even if German can maintain the Cy Young level he is pitching at, which will be difficult to do, there is the issue of innings limits. By the book, he should max-out at approximately 140 innings. How do the Yankees handle that ??
So to recap .. the two aces, Severino & Paxton are on the IL. Sevy's shoulder seems to be a serious concern. Paxton ? Who knows.. his injury track record doesn't instill optimism. He will be back, but how will the knee hold up?
Tanaka could be another ace, but is not, because of his partially torn UCL, which can never heal on its own, and usually leads to Tommy John surgery. Going all the way back to 2014 I have felt TJ surgery was the only way to go. No, the ligament, surprisingly has not torn totally, but, Tanaka lives & dies with his split-finger fastball, and imo, the quality of his splitter depends on his elbow (if it's "barking" or not). Every time he pitches you have to hold your breath & .. TANAKonWOOD.
Happ & CC (#4 & #5 starters) can definitely help at the back of the rotation, but we will have to take a wait-and-see approach due to age & injury.
Again .. German has been a phenom. no question about it. Where would the Yankees be without him?? But can he continue to carry the rotation? Even if he can, remember, even though Yankee management is not talking about it .. German & the Yankees have a real innings dilemma to deal with.
The bullpen has been solid, as it was last season, but you have to get to the bullpen. Remember last year's ALDS vs. the Red Sox when Happ, Sevy & CC could not even make it through 4 innings when they were embarrassed and eliminated.
Remember, it's a .. GAME of THROWS