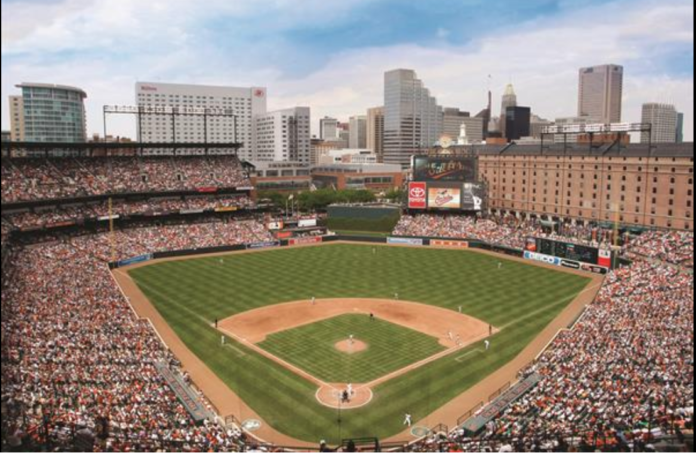 CAMDEN YARDS. Just the words make Yankee batters drool. The Bombers have always loved hitting on the road against the O's . Last year, for example .. the Yanks had a record of 8-2 in Baltimore as they blasted 19 Homers to go with a 3.05 BA.
Yesterday (4/4/19) was no exception, as the cold bats, coming off an 18 strikeout (franchise record for 9 inn. game) 2-1 loss at home to the Tigers, warmed up quickly at Camden Yards as they erased a 4-1 deficit by banging-out 4 Homers accounting for all 8 RBIs in a much needed 8-4 victory over the Orioles.
GLEYBER DAY:
Gleyber Torres led the way with a 4-4 day at the plate, including 2 Home Runs, and 4 RBIs. In fact it was a day for the record books as Gleyber became the youngest Yankee ever to have 3 extra-base hits in a four-hit game, breaking the record of, none other than .. Joe DiMaggio. Luke Voit broke out of a 2 for 18 slump to start the season by hitting a big 3R insurance Homer to seal the victory. Just as importantly, the Yanks struck-out "only" 7 times (4x by Judge).
WORKS .. FOR ME:
Camden Yards Works to cure all Yankee hitting woes. Let's hope it can continue to help the Yankee bats sweep the series (even if it's a short-term fix) before heading to Houston.
As always,
Go NYY !!