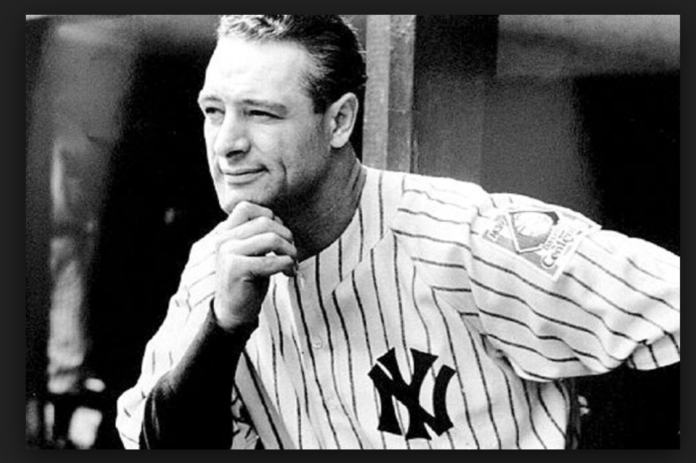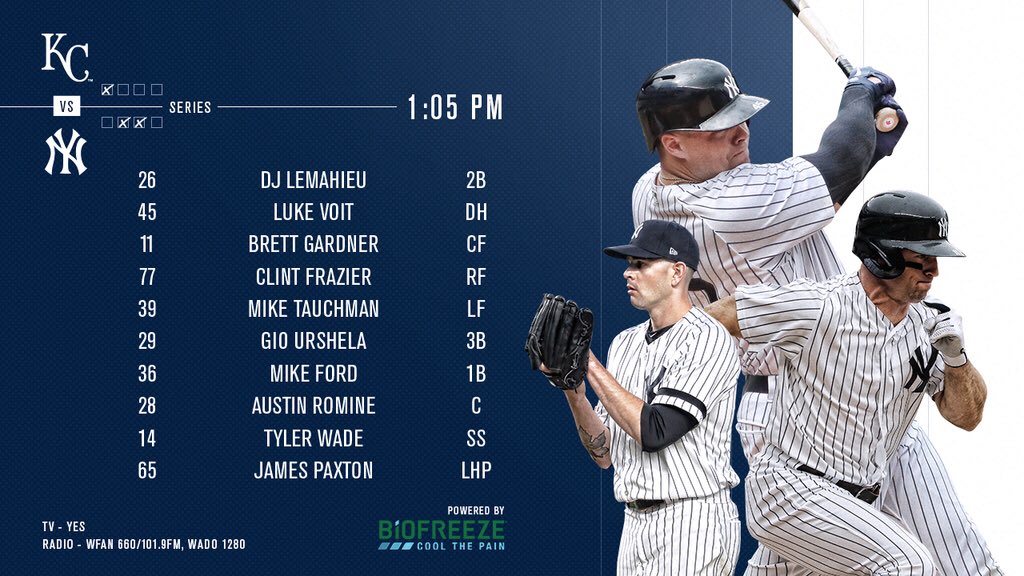 Here is today's Yankee lineup vs. Royals (4/21/19).
During the off-season the team was put together with the plan to play … Stanton (LF), Hicks (CF), Judge(RF), Andujar (3B), Tulowitzki (SS), Torres (2B), Bird? (1B), Sanchez(C). None .. repeat NONE, of those players will be manning those positions today. They are ALL unavailable due to injury .. other than one, Gleyber Torres who is available but not in the line-up.
I'm not sure which is more mind boggling to me ???? … the fact that 7 of the 8 position players are on the IL (Injured List), at the same time, and we are only in the third week of the young season !!! .. or the fact that the one starter that IS healthy, is not in the line-up, presumably to give him a planned day-off !!??!!
I can't help but wonder, what would Lou Gehrig think of today's players and the way the game has changed ?
The "Iron Horse" played consecutive Yankee games ..from June 1925 through April 1939 !! We all know the stat, and we all know the Lou Gehrig story, but it boggles-the-mind when you just reflect and compare the accomplishment to what is going on in today's game.
It would be absolutely ridiculous to even debate if any Yankee will eclipse Gehrig's team record of 2,130 consecutive games. It will not happen.
No Yankee will come close. In fact, I'm not joking when I say that you can move the decimal point one place over to the left and the record would be safe for a long time… and that takes into account that today's player has the benefit of playing the DH role at opportune times.
That's right … I don't see any Yankee playing 213.0 games in a row, anytime soon.
In fact, the way this year is going, with all the injuries, coupled with the fact that Yankee management is "RESTING" 22 Year-old (!!) Gleyber Torres in April ..
21.3 games in a row looks unattainable right now.