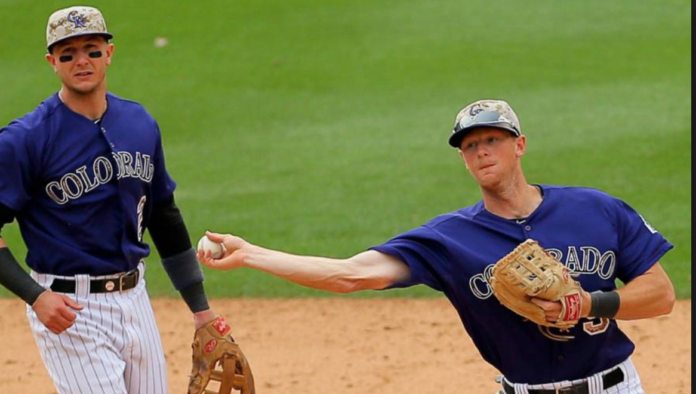 On January 14th the Yankees announced they have signed Free Agent DJ LeMahieu. The deal is 2 years / $24M .
In some ways LeMahieu is a perfect addition, yet in other ways, an odd mix.
Let's start with why I believe DJ is a perfect fit. On a team that at times has a hard time putting the bat on the ball, LeMahieu over the past 4 years has been one of the hardest batters in the league to K, striking out only 14.2% of the time. He puts the bat on the ball, with a career .298 BA, highlighted by a NL batting title in 2016 – .348/.416/.495 And even though he played his home games at Coors Field previously, Yankee Stadium could prove to be just a friendly. Why? Well, consider this, the 29 year old right handed hitter went to the opposite field more than any other player for 3 years in a row
YEAR PCT. MLB RANK
2015 . 39.0% 1st
2016 37.9% 1st
2017 38.3% 1st
2018 29.6% 15th
Wow … I think the Yankees have been reading my analysis especially my column from March 2017 "OPPOSITES ATTRACT" that recaps my proposed strategy for Right handed oppo hitting which goes back many years.
This bodes well for targeting the "short porch" in Right-field without being victimized by extreme shifts, especially when you consider the fact that LeMahieu has a well above league average Contact Rate (87.5%) and Exit Velocity (91.1 mph).
Add to this, the fact that in the last 2 seasons combined, LeMahieu has a +26 Defensive Runs Saved which ranks him 1st in MLB among 2B. Throw in the fact that he is reunited with his former double-play partner, recently acquired Troy Tulowitzki (both former Rockies)
This guy is definitely … MY KIND OF PLAYER !!
So then, why is this FA signing in some ways .."an odd mix" ?
Well, for one reason DJ LeMahieu plays … 2B , and the Yankees have a 2B by the name of Gleyber Torres. The Yankees have stated, he will be used in a number of different positions, but he has not been that type of player, and it would also not be taking advantage of the fact that he has won Gold Gloves in 2 of the last 3 years playing … 2B.
It also is an odd mix because the Yankees are lacking Left-handed hitting, especially while Didi Gregorius is on the DL.
The other odd feeling is that it might signal that the Yankees are out of the Manny Machado sweepstakes, despite the fact they showed strong interest in him and there no ridiculous offer out there for his services. As of now there is no rumored offer that comes even remotely close to the $300M he is seeking.