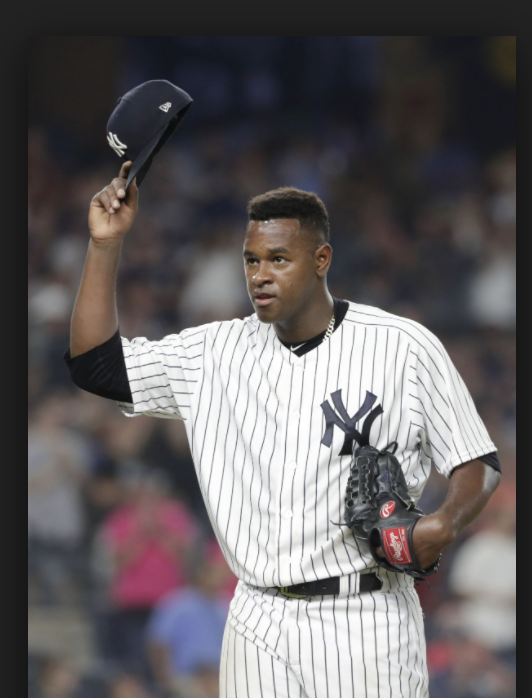 Luis Severino tipped his capped as he walked off the mound to a standing ovation by the sell-out crowd at Yankee Stadium. Severino overpowered a RedSox line-up that leads the AL in runs scored, throwing 6.2 shutout innings, allowing only two hits. Sevy got the W in an 11-1 blow-out victory, earning his MLB leading 13th win on the season. Along with his league best 13-2 record, he lowered his ERA to 1.98, which also leads the A.L. It was his 14th straight undefeated start at Yankee Stadium, the longest streak since 1999 (David Cone). Severino dominated with his Fastball, Slider and also mixed in his Changeup. I mentioned in my previous column before the game that throwing his changeup would be crucial, and after the game Severino pointed to the 3rd inning strikeout of JD Martinez with runners on 2nd & 3rd. He threw back to back changeups to get JD swinging to end the inning and he called it the "perfect pitch" in that spot, and said it was the "key" to the game.
Conversely David Price was tagged for 8 runs in only 3.1 innings, and became the first pitcher in Red Sox history to allow 5 home runs in one game at Yankee Stadium.
Aaron Hicks joined Mark Teixeira (2010) and Lou Gehrig (1927), as the only Yankees to hit 3 Home Runs in a game against the Red Sox.
With the win the Yankees took the series, and moved back into 1st place in the AL East with the MLB's  best record 54-27 (.667%)