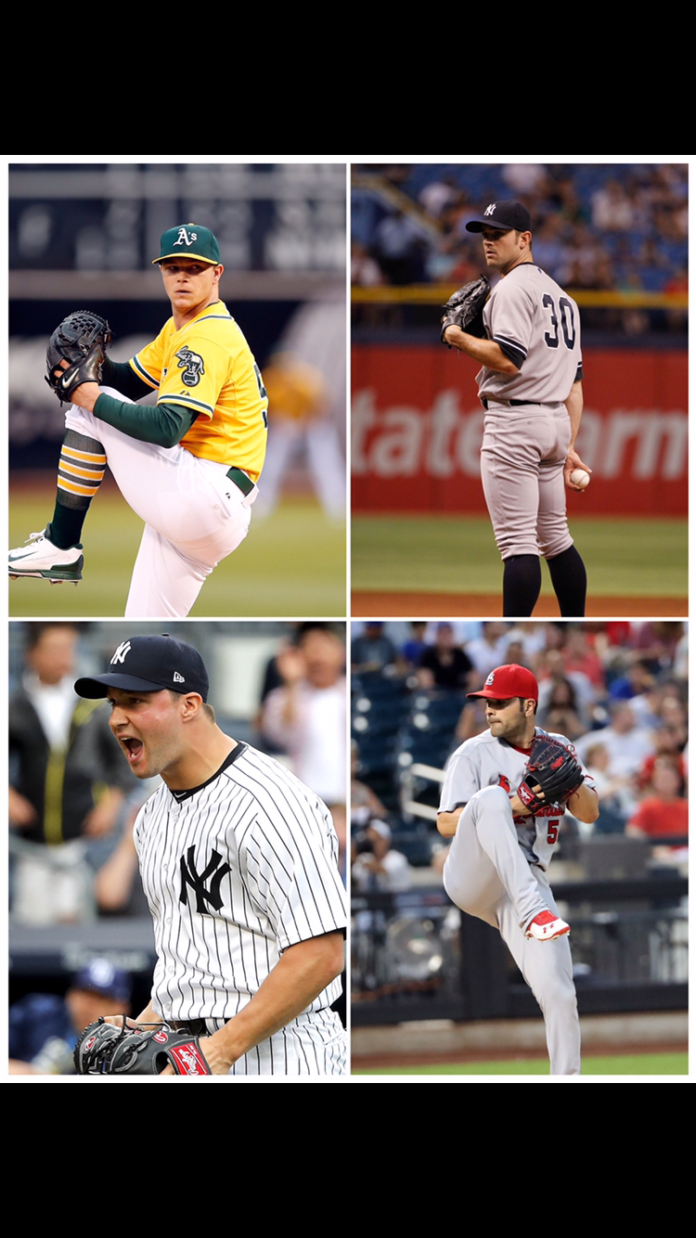 The Yankees concentrated on pitching at the trading deadline. Throwing the baseball is the key to the game. A team will go as far as their pitching takes them. Brian Cashman realized that the Yankees biggest need was an elite starter and wanted to pull off a deal with the CWS for Jose Quintana, but his offer fell short. Cashman kept the channels of communication open with the White Sox and completed a trade to further strengthen the bullpen. Two weeks before the deadline the Yanks made headlines by trading for "Todd Frazier" but savvy Yankee fans understood the targets in the deal were relievers David Robertson, and especially Tommy Kahnle. In return the Sox received #3 prospect OF Blake Rutherford, along with Ian Clarkin, Tito Polo and Tyler Clippard.
Two days before the deadline the Yanks traded for veteran starter Jaime Garcia. The 31 year old left-hander has a career record of 67-52 with a 3.65 ERA. This year he has gone 6 or more innings in 15 of 19 start, with a combined 4.29 ERA for Atlanta and Minn. Going to the Twins in the deal were pitchers Zack Littell and Dietrich Enns.
With only hours to go before the 4pm July 31st deadline, the Yankees acquired Sonny Gray from the A's. Gray pitched to a 2.88 ERA from 2013-2015, before injuries derailed his 2016 season. Hopefully 2017 he is back on track. This was a long awaited upgrade to the rotation. In return the Yankees parted with SS/OF Jorge Mateo, P James Kaprielian, and OF Dustin Fowler. A lot to give up, but the Yankees absolutely needed to improve the rotation.
My only critique  is that I would have been willing to over-pay for Quintana, mainly because of his proven durability, throwing 200 or more innings for each of the last four seasons. Gray has been on the DL three times in the last two years. After that I would have concentrated on adding one bullpen arm. I would have targeted a lefty, preferably Justin Wilson.
Having said that … it's a game of throws, and starters Gray & Garcia, along with Kahnle & Robertson in the bullpen, have without question upgraded the Yankee staff.
Even George R.R. Martin would be impressed with the plot twists the 2017 Yankees have provided, but hopefully the pitching additions will reduce some of the drama that led to 20 one run losses to this point in the season. It is interesting to note that not only the Yankees focused on pitching, but also all contending teams. On deadline day not one big name hitter was traded. All 11th hour moves were for starters & especially relievers. When it comes to post-season, and championship teams have the lead in the fall classic , their message to the opposition is .. WINTER IS COMING.
As always,
GO NYY !!