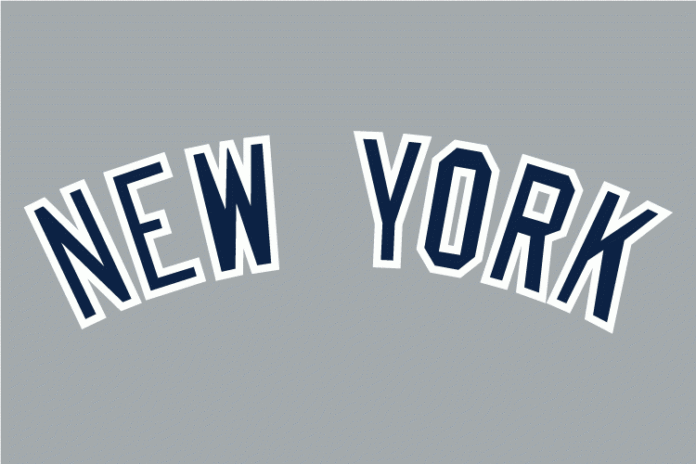 1ST AND THIRD :
The Yankees are in 1st Place exactly at the 1/3 point of the season.
Their 29-25 record is good enough to lead the
A.L. East, 1/2 game ahead of the TB Rays.
Their record projects to a 87-75 final regular season record
which is where many of us thought they would be.
ELEVATOR RIDE :
The Ups & Downs of the first two months could have Joe Girardi
joining the .. I.E.O.U. (International Elevator Operators Union)
Lose 4 of 5 to start the season.. go on a 15-5 stretch,
lose 10 of 11, then sweep KC who had the best record in the
A.L. at that time, only to lose 3 of 4 to the last place A's,
and then sweep King Felix and the M's in Seattle.. Wow
as Masahiro said in his commercial .. "So much drama" !!
BANANAS :
Many have wondered why the streaky nature of the Yankee
season so far ?? I think I actually have an explanation.
The Yankees are (for better or for worse) a Home Run hitting
team. And Home Runs, like bananas … come in bunches.
Hence the streaks. When they hit Homers they win,
and when they go on a HR drought they don't score runs
and they don't win.
I have mentioned many times in the past, that the Yanks
have built a lefty pull-happy line up to take advantage of
the short right field porch at the Stadium. The problem is,
that is not the way to build a team for Play-Off success.
STATS THE WAY IT IS :
The stats prove out that the Yankees are dependent on the
long ball but do not hit for average, meaning they are not a
situational team that can "manufacture" runs.
They are 3rd in MLB in Home Runs with 67
but are 19th in MLB in Batting Average .245
MARK UP :
Teixeira is only hitting .241 but he has put up
huge power numbers with 16 Homers and A.L. leading
41 RBIs !!
Add to that his Gold Glove fielding at 1st Base,
and no one has been more valuable to the Yankees
in 2015.
ARod is a pleasant surprise at .270 11 HR 27 RBI.
Beltran after a very slow April, hit .298 in May,
and even the likes of Jones, Drew and
Gregorius have hit better lately.
TO YOUR HEALTH :
Every team needs to stay healthy to compete, but no
team has more high paid players that are
crucial to team success with major health concerns
than the Yankees.
Tanaka(elbow), Nova(TJ), Ellsbury(knee), Teixeira(wrist),
Beltran(elbow), McCann(foot), Pineda(shoulder), Sabathia(knee),
will determine the overall health and success of the team.
Tanaka to me is the most concerning and at the same time
the player with the biggest impact.
If …and it's a very big IF Tanaka can stay healthy, the
Yankees have as good a #1 / #2 Starter combo in the league
with Tanaka & Pineda.
THE POWER OF THE PEN :
No team has a better Set-Up /Closer combo than
Betances / Miller, and if you watch post season baseball
you know most games come down to the bull pen.
Simply stated.. if you're not beating the Yanks by
the 7th inning, you're not beating the Yanks.
Dellin Betances is averaging 15+ K's per 9 innings,
with a 0.75 WHIP and a 0.30 era.
Andrew Miller is 17/17 in Save Opportunities,
has allowed only 3 earned runs all year and has shown
nerves of steel as a first time Closer so far.
David Carpenter was a disappointment and has been
DFA'd ( Designated For Assignment), leaving the pen
very left handed with Shreve, Wilson & rookie Jacob Lindgren.
There is a need for a righty in the pen, but if
Adam Warren were to go back to the pen, that would
solve that problem immediately.
Issue is Warren has gotten better and better as a Starter
and has given the Yankees a good problem to consider..
where is he of more value to the team.
BOTTOM LINE :
The A.L. East is comparatively weak this year. IF ..
Tanaka can stay off the DL, the Yankees have a good
chance of winning their division.
Here's a toast…
To their Health !!
As always
GO NYY !!