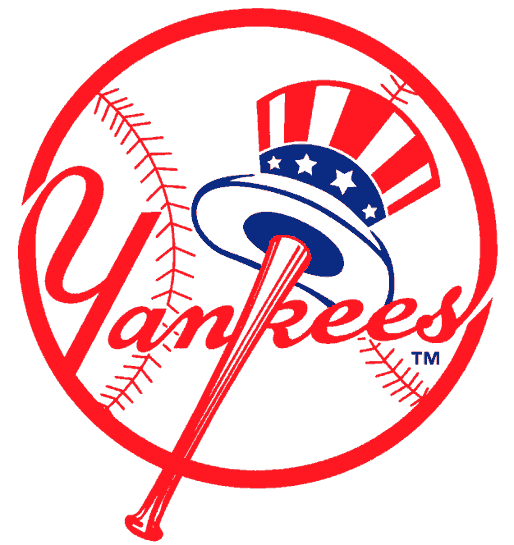 The Yankees have an off day today May 21st and it's a good opportunity
to look back at the first quarter of the season.
The Yanks have a 22-19 record, which is good enough to be tied for
1st place (tied in loss column) with the Tampa Bay Rays.
It's been a streaky up and down start
When I look back at my Pre Spring Training thoughts and
predictions many have evidenced themselves already.
My 2 biggest concerns about the team were :
1) The Health of the Starters – mainly Masahiro Tanaka
who I felt 100 % certain that the team and Masahiro
made the wrong decision back in July 2014 when they discovered
a partial tear in the Ulnar Collateral Ligament of his pitching elbow
and decided not to repair it immediately with TJ Surgery.
** Tanaka went on the DL back on April 28th after only 4 Starts
with a forearm strain, but even more troubling to me is that
he complained about wrist pain, which he never had previously.
In my opinion the wrist tendinitis is due to Tanaka compensating
for his elbow and altering his mechanics which I felt was a very real
risk (the wrist is bad enough, but if he ever hurts his shoulder
due to compensating, that would be the ultimate disaster).
Tanaka threw 3 scoreless innings tonight at Triple A but I continue
to feel certain the wrong course of action was taken.
If Tanaka had gotten the surgery last year at 25 years old, he'd
be on the mend are lurking to come back possibly as soon as Sept.
of this year.
Along with Tanaka we have to hold our breathe that Pineda's surgically
repaired shoulder holds up (remember shoulder surgery is much trickier
than elbow). If both of these top of the rotation starters go down,
so will the Yankees season.. it's as simple as that.
In my opinion,Tanaka will be on & off the DL all year , so there is a lot of
weight resting on Pineda's (surgically repaired) Shoulder.
CC is trying to reinvent himself, going from a dominant power arm to
a "craft lefty". Time will tell, but realistically we are hoping for him to be a
Solid #3 in the rotation.
Nate Eovaldi is a project, that now due to Tanaka being on the DL, is
needed to be a reliable contributor.
Unfortunately he has been up and down.
Some starts look like.."EVO-lution "
but some look like …"EV O' Destruction"
Again.. there are a lot of questions in this rotation, and the answers will
determine the Yankees 2015 Season.
2) The Make-Up of the Batting Order – I felt that the line up was too
left handed. When a Righty is on the mound, every position player
bats lefty.
There is too much emphasis on trying to pull/hook Homers into the
short porch in Right at the Stadium.
Before the season started I thought Home Runs would be up, but
Batting Avg. & On Base % would continue to struggle.
** The Yankees Line Up has hit more Homers.
They Rank 5th in MLB in HRs (47)
but Rank 14th in On Base % ( .315 )
& Rank 19th in Batting Avg ( .243 )
The 19th ranked team B.A. includes the hot start by
Gardner (now at .290) and the torrid start by
Ellsbury ( .324 B.A. / .412 On Base %) who unfortunately
is now on the DL.
My concern here is that Home Runs are exciting and can
get you through the regular season, but high
BA & On Base % is what wins in the Post Season.
In addition, all the lefty bats in the line up are
victimized by the Shift.
The Yankees see more Shifts than any other team in the League
(by a wide margin)
Every Spring Joe Girardi TALKS about a strategy vs. the Shift,
but it never materializes.
The team continues to depend on the long ball while the lack
of situational hitting continues.
The 3 things I had the most confidence in going into Spring Training were :
1) The Bull Pen –
Addition of Andrew Miller, and other power arms,
along with my strong confidence that Dellin Betances would
continue the dominance he displayed last year.
** Betances and Miller have exceeded even my expectations.
Consider that the two had not given up an earned runs up until
last night when Miller finally gave up 2 runs
Betances continues to have a 0.00 ERA.
David Carpenter has been disappointing but Adam Warren
could step back into his role when Tanaka & Nova return
to the rotation
2) Infield Defense –
** They got off to a rough start but the infield defense
is far better than last year.
Teixeira, Drew, Gregorius, & Headley is a solid infield
on most nights and far better than Kelly Johnson at 1st
Brian Roberts at 2nd & Solarte at 3rd.
Having said that.. Headley has shown a great glove, but has made some
erratic throws which I don't find overly worrisome . What does concern me
is DiDi Gregorius. I was not in favor of trading for him. I believe the big allure in
Cashman's mind is the fact that he is a lefty bat & Brian projected
him to hit 12 -15 home runs with the help
of the dimensions of Right Field at Yankee Stadium.
What is concerning is that DiDi's "baseball I.Q." doesn't seem high to me
& it manifests itself on the bases and in the field.
3) A healthy Beltran & Tex will help .. a lot :
** A productive Beltran was one pre-season prediction that did
not materialize in April, but in May has started to look a lot better.
Carlos has a .317 Batting Avg. for the month of May.
As far as Tex I thought having the wrist surgery 2 years behind him would
be benefit him.
Just having Mark's Glove every day is a huge help ( he's probably
saved Headley from a half dozen more errors than he has), but add in the
12 HRs & 30 RBIs and you can see how valuable he is.
Having said that,one big disappointment to me is his resistance to
take what the defense gives.. at opportune times vs. the Shift.
I think back to a particular at bat on April 11th vs. red sox
in the 11th inning with Arod on 2nd and one out
against an extreme shift ( Sandaval was positioned where the SS
usually plays) Tex could have ended the game with a check-swing
grounder or hard bunt down 3rd which would have gotten past Sandoval.
Didn't happen.He didn't get a hit, neither did McCann, and the game
went on and on, and on, and on, until the Yankees lost after
19 excruciating innings.
ARod has certainly surprised me (so far)
His .246 B.A. is not overly impressive, but the 10 Home Runs
absolutely is.
And the nice thing about his production is that
many of his hits & homers have come in very big spots
helping the team, not just adding to his personal stats.
I thought by now ARod would be on the DL with
some kind of injury due to his age & the fact that he missed
all of last year, but he has managed to prove me wrong so far,
although he is running slow and trying to nurse a pulled
leg muscle.
One thing is for certain. His right handed power is much needed
in this line up.
Looking back at the first Quarter Season :
3 Up (positives) / 3 Down (negatives)
(+) 4/27 Yankees take 2 out of 3 to win Subway Series over Mets,
who came into series with 13-3 record, and a
"this is OUR town now" attitude.
(+) 5/4 Sweep the Sox 3 straight at Fenway with the 3rd
game coming on an ESPN Sunday Night National Broadcast
with Kruk & Co. rooting unabashedly for Boston.
(+) 5/10 Look Mom … no walks :
Pineda throws a 7 inning gem over the O's
on Mother's Day
Striking Out 16 !! and allowing 0 BB !!
Honorable mention (+) Price Tagged for 8 Runs , 2 1/3 innings
33 degree temps in Detroit … Sno' joke
—
(-) 4/6 Tanaka allows 5 runs in 4 innings to Jays in Season Opener.
When your Ace gets hits hard it is more than just a loss.
It shakes your overall confidence.
(-) 4/11 19 inning loss to Sox was extremely painful to watch
and continued the rough start
(-) 4/28 Tanaka goes on DL ( Ellsbury also to DL 5/20 )
When all is considered, the Yankees are fortunate to
be tied for 1st Place ( in loss column) at this point in the season.
Pineda has shown that he can step up and be an Ace.
Now he needs to stay consistent and .. Healthy.
The Yanks have played mostly road games
25 Road / 16 Home , and should take advantage
of some home cooking now.
Betances & Miller reduce the game to a 7 inning affair.
Nova coming back in June from TJ Surgery
would give a much needed boost to a
rotation that is the teams biggest concern & allow
Adam Warren to go back to the Bull Pen, and help
the Pen not burn out.
Middle of the Batting Order Veteran Bats should
"heat up with the weather"
It's fair to assume that Home Runs will be flying out
in the Bronx but they also must hit for a decent average.
(.230 BA won't cut it)
Speaking of low BA's Drew (.182) & Gregorius ( .214)
can not continue. The team might be able to
carry one Mendoza-like bat that offer
strong up the middle defense …but not two.
Throw in …
Minor League call ups , possible trade dead-line acquisitions.
It should make for an interesting summer.
Ironically the thing that could be most helpful
to the Yankees is that this year the
American League East is definitely not the A.L. (B)East
of recent past
in fact this year it could be the A.L. (L)East
As always…
GO NYY !!