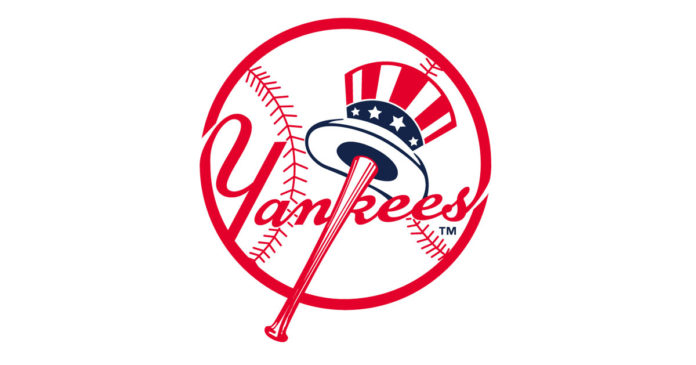 Going all the way back to little league, any time a batter would take a real close pitch
for a ball, the manager and fellow team-mates in the dugout would acknowledge the subtle success
by yelling "Good Eye.. Good Eye" !!
No one understood and emphasized the importance of being selective at the plate, and getting on base
either by hit or walk, more than the GM of the early 90's Yankees Gene Michael,
who along with Buck Showalter was the architect and creator of the late 90's Dynasty team.
The secret to the success of the '96 – '00 teams ( 4 Championships in 5 years )
was a lock down bullpen that reduced the game to a 6 inning affair, and also
from an offensive perspective, the ability to get on base.
While everyone at that time focused on the long ball,
to Gene … On Base % was key !
The Oakland A's noticed that the Yankees were successful, and also
that the stat was many times overlooked, and copied the idea, which
became the start of "Money Ball" for Billy Beane.
In 1998 the year the Yankees won a record 125 games en route to a Championship
(114 – 48 during the regular season)
their team B.A. was .288 and their On Base % was .364 ( #1 rank in A.L.) !!
Last year while the Yankees Joe Girardi and Brian Cashman lamented that the
offense "didn't hit enough home runs in a home ball park designed to hit home runs"
the stat they overlooked was On Base %, because while the Yankees did underachieve
and finish 7th out of 15 in the AL in Home Runs (still in the top half) not a word was
mentioned that they finished next to dead last, in On Base % ( .307 ), the secret to their
recent Dynasty success.
The Yankees fired their hitting coach Kevin Long ( who seems to have fit in quite
well across town as the Mets finished first by a far margin in runs scored in Florida this Spring)
but it remains to be seen if their approach will change.
Let's take a look at the completed Florida Spring Stats of the veterans who played for the Yankees last year with regard to …
ON BASE %
C. Headley           .367
M. Teixeira           .316
C. Beltran            .310
C. Young             .310
D.Gregorius        .306
S. Drew              .304
B. McCann         .300
B. Gardner         .277
J. Ellsbury          .212
Those are not Batting Averages people ! That's not exactly
grinding out ABs & getting on base which is the formula for post-season success.
It's only Spring Training and this 2015 Yankees team will hit more
Home Runs than last year and score more runs, but do you get the feeling that the new
two headed monster hitting coach Pentland & Cockrell emphasized
the importance of drastically  improving the teams On Base % ?
Because I sure don't.
Having said all that, let me give you some very good news …
KEEPING AN EYE ON THE FUTURE :
Consider this …
The Top 6  Yankees players this Spring all had excellent On Base %
and all are currently on the minor league level.
ON BASE %
R. Refsnyder      .471
S.Heathcott        .462
J. Pirela             .433
A. Judge           .429
G. Bird              .421
M. Williams      .400
When you compare the two groups it is astounding to look at.
( ironic but Arod who didn't play last year was tied for 6th with a .400 On Base %)
The minor league group are a mix of half lefty, half righty
hitters who are athletic, and hit to all fields. They would not be easy
victims of extreme shifts like the veterans are.
But best of all they all have patience at a young age and know how to get on base.
Maybe the Yankees hitting coaches (and Brian Cashman ) will read this
column and re-focus their vision on the major league level to
emulate the dynasty years ( yeah right ).
SOMETHING TO KEEP AN EYE ON !!